What is Lightbend Activator?
Lightbend Activator is a release of sbt that includes the ability to create new projects from templates, allowing you to get quickly started with developing your Lagom application.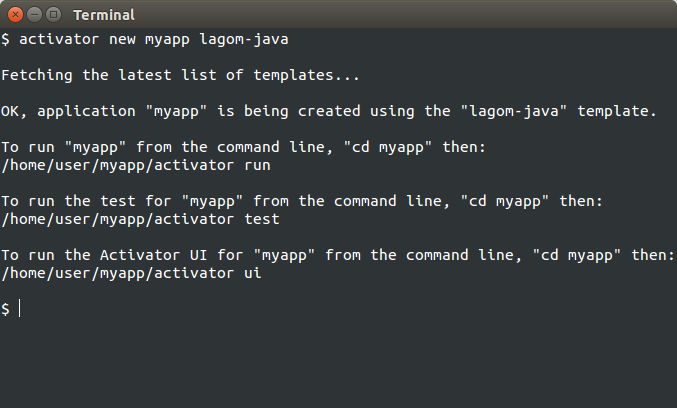 Lagom from the command line
Add activator to your PATH to have the command available in your cli.
Create a new project from the command line:
$ activator new myapp lagom-java
Run an existing project from its directory:
$ activator runAll
Start the sbt console:
$ activator